Ready. Set. Grow!
Trox + Tierney is now...
Cultivate a future where every
student has access to a great education.
bluum.com
Branch Out!
Trox + Tierney is now...
Connect, communicate and collaborate
through exceptional technology experiences.
bluumtech.com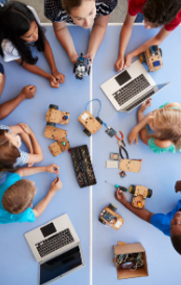 IS SOURCING TECHNOLOGY FOR YOUR SCHOOL A PAIN?
WE'RE YOUR ONLINE EDUCATION TONER, 3D PRINTER, CABLE, PROJECTOR, MONITOR, NETWORKING AND COMPUTER STUFF SUPERSTORE.
We work with Tech-coordinators every day and a common complaint is the difficulty in sourcing the large variety of products a school needs to keep running. It's why we started etrox.com - to give our educational customers access to thousands of brand name technology products but with our reliable and cheerful service, free shipping and the ability to purchase by P.O.

One supplier, thousands of products for your school
100% genuine brand names
educational warranty & service
free shipping
order with a P.O.